What can I say?
We came, we saw, we…Biebered?
First, I didn't look at the tickets before we got there, so you can imagine my surprise when I saw this:
Yes, that says "Row 1, Seat 1."
Then, after a few opening acts and one verrry long into, the Biebster came flying out on giant metal wings made from guitars.
I know.
It's hard to explain, so I took some video.
PS: If you are at work/the doctor's office/church/putting the kids to bed/sensitive to 1,000 prepubescent girls screaming you might want to put this on mute.
OMG THE SCREAMING.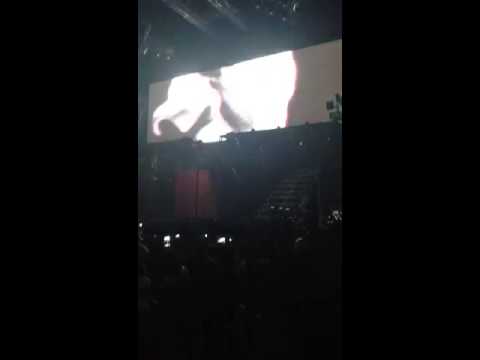 Crazy, right????
And yes, he is wearing skinny Hammer pants. That's all I know.
Very cute side story: I showed my mom this picture and she asked if he was wearing white Uggs. I thought you guys would get a kick out of that.
I have to say that the show really was quite entertaining. I mean, the kid can definitely dance and I'm pretty sure he can sing. It's hard to say because I'm not 100% convinced his voice has changed yet, but he wasn't bad at all.
See for yourself: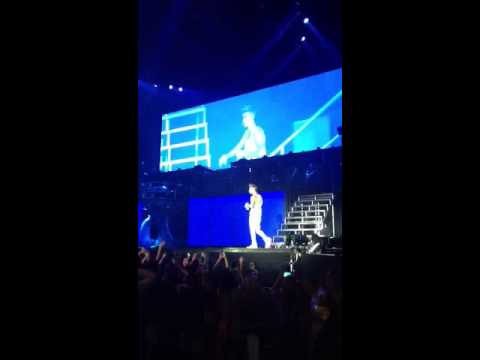 Emma's mind was officially blown. First, I'm not sure she has ever been up past 9pm in her life, so I definitely think that contributed to her delirium.
But honestly? Most of it was just pure Bieber Fever.
I hope it's not contagious.
Did you guys watch the videos? What do you think: Are you a Belieber?